Welcome to the Nuffield Practice
We hope you will find this a useful resource to help you to make good use of our services.
Our practice philosophy is to provide a high quality and caring service to our patients, which is accessible and considerate, in an open and friendly atmosphere. We believe in involving patients in their healthcare by open and effective communication. We recognise the value of each other and encourage the active participation of all our staff in improving the ways in which we deliver our service.
We are proud that ours is a training practice, accredited by the University of Oxford Deanery for training doctors in general practice.
NEW!!! Street Tag
We're excited to announce that we are part of a small trial with four other GP practices to create a GP league on Street Tag. And we will be inviting people to join our Street Tag team by SMS text, letter, or a chat.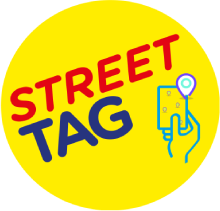 Street Tag is a fun, free, smartphone app that turns physical activity into a game and converts walking into Street Tag points (called tags). Over the last few months, it's been changing Oxfordshire's streets and parks into a giant virtual playground and now it's our turn to get on board.
Walking is one of the easiest ways to get more active, lose weight and become healthier. You don't have to walk for hours, a brisk 10-minute daily walk has lots of health benefits and counts towards your recommended 150 minutes exercise a week.
If you're not very active increase your walking distance gradually. The easiest way to walk more is to make walking a habit. Earn points for our practice every time you go out for a walk, whether it's walking to the local shops, with friends or family, or walking the dog.
When playing Street Tag, you can record the distance you've walked, or cycled by scanning virtual tags with your smartphone at various geographic locations. Watch your total distance accumulate and see how our practice climbs up the Oxfordshire's GP leaderboard. The app can run in the background, so it automatically collects tags in a 40-metre radius allowing you to focus on your journey and not your phone.
The GP league is being trialed to help encourage people who are less active to get walking, collect points for our team and help our practice top the leaderboard and win a reward. Contact Community Connect, West Oxfordshire's social prescribing service on 0808 278 7908 if you would like information on getting active, advice or to talk through any concerns you have
If you have received an invite from us to join our Street Tag team: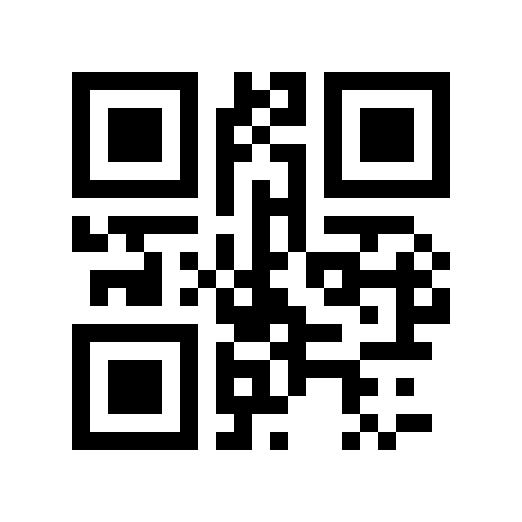 Every step counts and by scanning virtual tags you will convert your steps into Street Tag Points.
The GP that tops the leaderboard will win £50 voucher and the team members for the winning team will help decide how the voucher is spent.
If you haven't received an invite to join our team:
You can still join in the Street Tag fun and play in Oxfordshire's community league, either as an individual or with your family and friends as a team of up to six people.
Download the Street Tag app from the Play Store or App Store.
Select Oxfordshire for the league table.
Create your team or play as an individual.
Earn points from physical activities, walking, running, cycling by scanning virtual tags and convert your steps into Street Tag Point.
Top the leader board to get rewards and the chance to win prizes from Street Tag such as amazon vouchers, gift cards, sports equipment and lots more.
Get ready to push the boundaries and start your journey to a healthy lifestyle with Street Tag.
What has changed due to COVID-19?
We are still open and here for you. We are continuing to provide services as we have been doing throughout the COVID-19 pandemic. We are prioritising delivering of care and services based on clincal needs,
Due to coronavirus , how you contact us will be different at the moment. This is to limit face to face contact wherever possible and to help stop the spread of the virus.
When you phone or go online, you will be asked to provide some information about your healthcare need. This will help the practice heallthcare team assess the most appropriate way to provide your care, which may include a face-to -face consultion, and it will ensure that it is provided by the most appropriate person.
COVID 19 VACCINATION
Vaccinations are being delivered according to priority groups identified by the Joint Committee of Vaccination and Immunisation (JCVI). The vaccinations will be given at our local vaccinating centre, which is the Windrush Medical Practice (Pfizer vaccine) or at the Nuffield Practice (Oxford Astra Zeneca vaccine) , and will be given by GPs, Practice Nurses and Pharmacists. When it is the right time for you to receive your vaccination, you will receive an invitation. This may be via the phone, or through a letter either from your GP or the national booking system. We know lots of people will be eager to get protected but we are asking people not to contact us to get an appointment as you will not be able to get one until you are contacted.
We will contact you when it's the right time for you, so please don't contact us to seek a vaccine before then.
Invitations for COVID-19 vaccinations
If you are aged 50 or over and have not been vaccinated, please contact us on 01993 703641 option 8, or send an email to This email address is being protected from spambots. You need JavaScript enabled to view it..
We are currently offering second doses to pateints aged 60+. Please be patient with us, we are working as fast as we can as supplies of the vaccine are delivered to us. Everyone will be vaccinated eventually and we will contact you if you are in one of the groups listed above but it could take us a few weeks to get through this next group and we want to prioritise those at highest risk. Please do not call the practice to check when you will get the vaccine. We need to keep phone lines open for those patients who are ill and need to talk to a GP.
This practice is only offering COVID-19 vaccinations to those patients in priority groups 1-9 who have not yet had their first dose or are awaiting a second dose. Please do not contact us about vaccinations unless you are in one of these groups. You can check your eligibility here.
If you are in the priority groups 10 - 12 (people aged 49 down to 18) you will need to book your appointment via the national NHS booking service when your age group becomes eligible. This will allow you to find a suitable date and time at another site including the Kassam Stadium vaccination centre (or other large centre in a neighbouring county) and a participating community pharmacy. Currently, people aged 40 – 49 can book their first dose on the system, together with people in groups 1 - 9.
We will update this information regularly and you can find more information on:
Oxfordshire CCG website - (oxfordshireccg.nhs.uk)
For general advice on the vaccine go to:- The NHS website - NHS (www.nhs.uk)
See link for Frequently Asked Questions:-Patient FAQ.pdf (oxfordshireccg.nhs.uk)
For more information, including patient information leaflets, go to:- COVID-19 vaccination programme - GOV.UK (www.gov.uk)
UPDATE ON COVID VACCINATIONS FOR AGES 18-49 WITHOUT UNDERLYING HEALTH CONDITIONS
Dear Patients,
As you know we have been running the Covid Vaccination Programme since December and in that time have provided more than 30,000 vaccinations. All those patients in the high risk groups (who wanted the vaccine) have had their first dose and in a few weeks time, all will have had their second dose.
This has been a colossal effort and we are really proud of what our team, the volunteers and volunteer vaccinators have been able to achieve to protect our community and to get back to normality. We are grateful to them for this work.
We are also grateful that virtually all of you have taken up the offer of the vaccination and for your understanding and patience as we have gone through the process of calling you in and administering the vaccination. If you are in the high risk groups and haven't yet replied to our invites, please do so as soon as possible.
As you can imagine, the vaccination programme has had a significant impact on our staff who are quite frankly, exhausted as many have been working additional hours in evenings and weekends and at short notice. It has also impacted on the normal medical services that we offer. We now need to focus on the resumption of all of these services which will take a lot of planning and reorganisation as we tackle the backlog that is building up in the NHS.
The 2nd phase of the vaccination programme for the well 18-50 year olds has not really started because of the shortage of supply through April. This is now set to start as supplies come on stream in the next week or so.
Unlike the 1st phase, this 2nd phase will be delivered from the Mass Vaccination Centres – the nearest one being the Kassam Stadium and NOT the surgery.
You can book your appointment via the National Booking System on https://www.nhs.uk/conditions/coronavirus-covid-19/coronavirus-vaccination/book-coronavirus-vaccination/
For clarification, the surgery we will not be offering new vaccinations to patient under 50 without a health condition. We will be completing those who need a second dose and those in the high risk groups who have not yet taken up their offer and we will be contacting you in the normal way.
We understand that there will be a new campaign in the autumn to offer boosters to the high risk groups and we will communicate how we will be doing this when we get the information.
Thank you for your understanding.
Coronavirus (COVID-19)
We would like to reassure all of our patients that we are running 'business as normal'. We are open and we are seeing those patients that need to be seen. We have social distancing measures in place, temperatures are taken of all patients that enter the building for an appointment, and we ask all patients to wear a face covering unless they are exempt. This covering can be a mask, a scarf, or something else and it must cover your face and your mouth.
LATEST CQC REPORT
If you would like to see a report on our last CQC inspection, please clck on the link below. If you would like to discuss the rating, please contact Catherine Simonini, Practice Manager.
See the report by clicking on the link below.